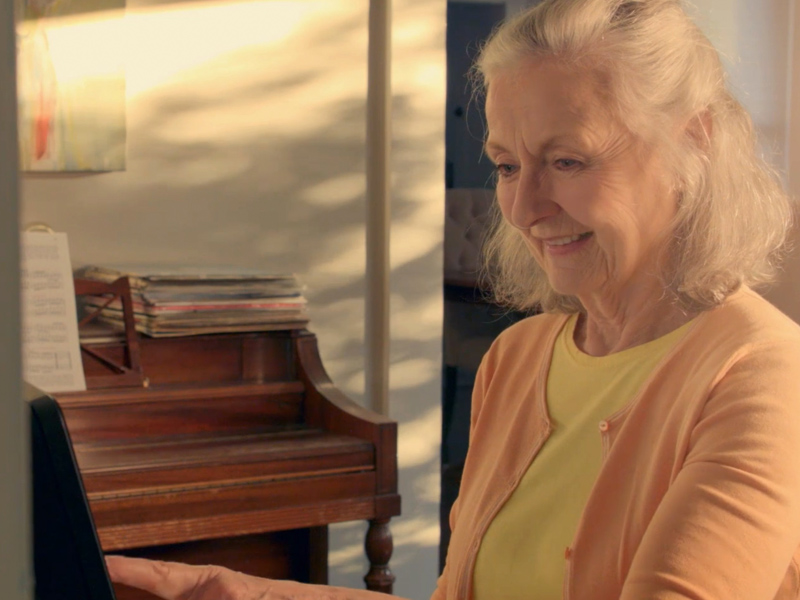 How precious is it to have pictures and video clips of family and friends and we take our journeys through life. Here are ideas for how to engage the entire family in sending video clips back and forth from children to great, great grandparents.
When I was a child, we sang all the time. We sang "Washing dishes, with my sweetie, at the kitchen sink," when we were in Grandma Gerty's kitchen cleaning up after a big family meal.   When Grandma Gerty was a little girl, she sang many songs to us, including "My Ma gave me a nickel, to buy a pickle, I didn't buy a pickle, I bought some chewing gum."
When we set up the unit for my mom, we started with these memories. Her great grandson, Koen, learned the 'pickle' song and sang it to my mom. He then said, "Now you sing it Grandma." Within a day, he received a video clip back with Grandma sing the 'pickle' song.
What I now have are two precious videos that I can keep forever! The video clips are an unobtrusive way to capture precious memories!