Pre-School Users and Their Families
My great grandchildren received a RememberStuff unit last night.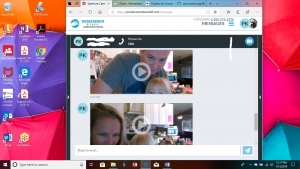 Their reactions were adorable.  We look forward to enjoying video clips and creating education quizzes that they will enjoy for many years.  After that, their parents probably will continue with the system in order to keep track of crazy schedules and capturing memories.